Getting Seriously Spoiled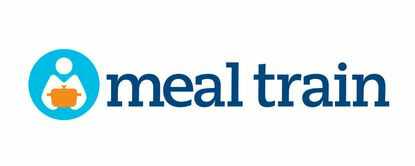 In times like these being the church is even more important than usual. We look for opportunities to serve one another and our community. One great way is through volunteering for the meal train which provides meals for those who need them due to illness or having a baby etc. here is a testimony from someone who received meals this last week. Hopefully it will inspire us all to be the Church!
Getting Seriously Spoiled
I am becoming seriously spoiled by the "meal train". Today we had the Chicken and Biscuits and Sam ate more today that he has in a very long time. Thank you Darlene Hovis for the wonderful meal. We are looking forward to our Beef Stew tomorrow which was also delivered today. It is so wonderful for me to have something prepared by someone other than me.
We saw the doctor today and while Sam will be off quarantine tomorrow, he told Sam to "stay home" and not go anywhere for the next couple of months. The doctor was very empathic about not being around other people based on Sam's seriously compromised system. As the doctor put it "you have had a double whammy pneumonia and Influenza A". The doctor did tell us that because Sam has Influenza A he cannot get the Corona Virus. Thank God for this.
We are blessed to have a wonderful church family. Keep us in pray and thank you again.
Charlene Steff
To get involved in the Meal Train Ministry, talk with Nathalie Andryc